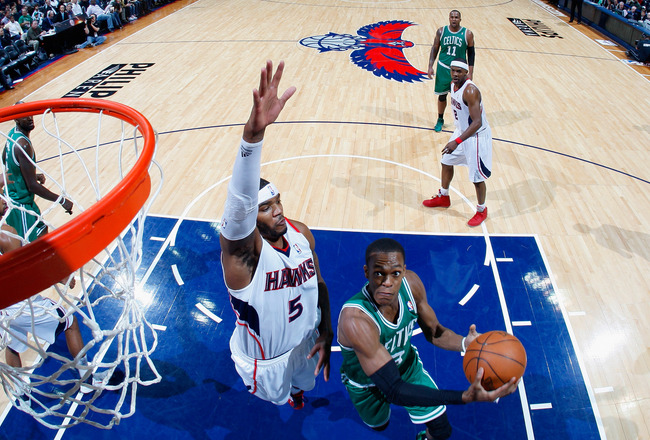 Josh Smith is still being strongly linked to Boston, and the rumors that are going around swap Brandon Bass and Jeff Green for Josh Smith.  Gary Woelfel from Journal Times has been all over the Josh Smith rumors, I do not know how/why he has the insider information, but he has been posting a lot on the latest happenings and Atlanta's musing regarding their star power forward.  Woj solidifies at least some of the claims in saying that Boston is very much in the mix for Smith:
Still many involved for Atlanta's Josh Smith, including Bucks, Nets, Celtics, 76ers, Wizards, others, sources say. Strong belief he's moved.

This sounds like a no-brainer to me, as Josh Smith for my money– is a better Jeff Green, and Brandon Bass has had a shrinking role in Boston.  The Hawks have been looking to unload Smith for quite some time, as it appears he will not resign with Atlanta once his contract expires at the end of the season.  It will be interesting to see how the Celtics handle the situation, and if how much they are looking to invest in their future while gauging their ability to resign them.  Also Rajon Rondo and Josh Smith are BFFs from their days at Oak Hill Academy, and there are a lot of reasons that pairing could be a basketball marriage made in heaven.

Also worth noting, via A. Sherrod Blakely:

#Celticstalk: #Celtics not all that interested in trading 2 players (Green, Bass) for one (Josh Smith). Not enough bodies as it is now.
This is a mess, and I do not anticipate it getting any simpler heading into the trade deadline.
9 Responses to "NBA Trade Rumors 2013: Josh Smith still strongly linked in trades to Boston Celtics"