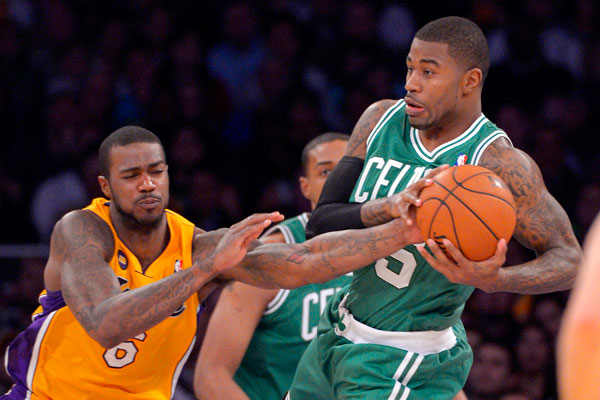 Despite playing fairly well in the playoffs (and being one of…well…one players who could actually dribble the ball up the floor against the Knicks), the Celtics waived Terrence Williams today, which is not a surprise at all. Williams' off-court issues — and the fact that his contract became guaranteed after today — combined to make up the Celtics' front office's collective mind.
It will be interesting to see whether or not Williams gets another job in the NBA. On the one hand, he remains hyper-athletic and a solid ball-handler and passer. On the other hand, it's not immediately clear whether teams will want him after all of the drama thus far in his career.
For the Celtics, this creates (minimal) salary cap relief and roster space. It also leaves an even larger gap at point guard behind Rajon Rondo, and even if Rondo is back for the beginning of the season, this news pretty much guarantees that point guards will be a big part of the focus for Boston in the offseason free agent market.
Follow Tom on Twitter: @Tom_NBA.